OT History II & Poetry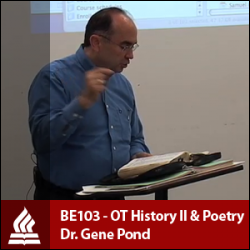 An exposition of the historical books (1 Samuel through Esther), Job, Proverbs, Ecclesiastes, and Song of Solomon, with emphasis on the biblical theology of these books, their genre, and application.
Prerequisite or Corequisite: BE 101 Bible Study Methods and Hermeneutics. Recommended Prerequisite: BE 102 Old Testament History I. 2 hours.